Pub Style Bottle Opener - Personalized Bottle Opener - Stainless Steel Bottle Opener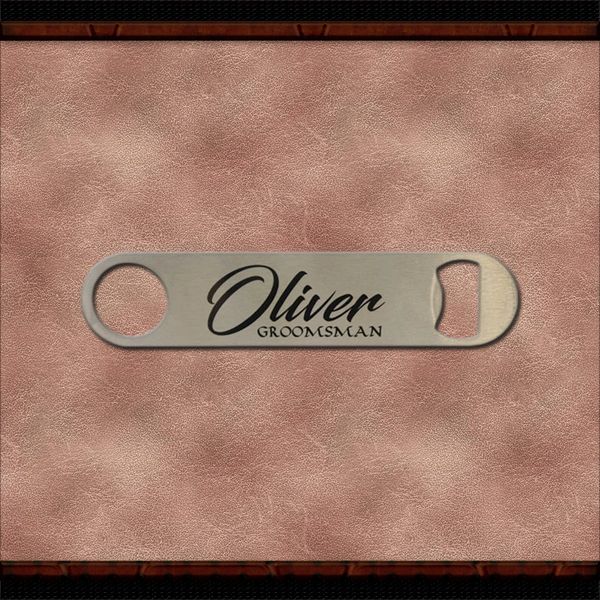 Pub Style Bottle Opener - Personalized Bottle Opener - Stainless Steel Bottle Opener
Pub Style Bottle Opener - Personalized Bottle Opener - Stainless Steel Bottle Opener

Pub Style Sublimation Bottle Opener, 6.97" x 1.54" x.07", 2 Sided, Stainless Steel. Sturdy hand-held flat bottle openers are made out of high quality stainless steel for easy maintenance and durability. They are extremely strong, sturdy and comfortable to hold. Robust construction guarantees years of excellent use. Makes a great personalized gift item.

Personalize the stainless steel bottle openers with wonderful pictures, designs, logos or text. From bars, restaurants, camping, festivals or partying at home, these bottle openers can be used anywhere.

* Recommended for hand washing, not suitable for dishwashers.
Please send your photo to customerservice@thoughtfultreasures.gifts after check out.  You can also replay to the confirmation e-mail we send and attach your files to that.

*Please Note:

The photo you send should be at as high a resolution ans possible and should have the same aspect ratio as the product you are ordering (it should fit into the same shape as the product you are ordering).

The file should be a high resolution photo, i.e.: 5" x 7", 1200 x 1800 pixels @ 300 dpi, or 5MP or higher setting on your digital camera.

Reviews