Personalized Children's Songs CD - Mother Goose - Gold Series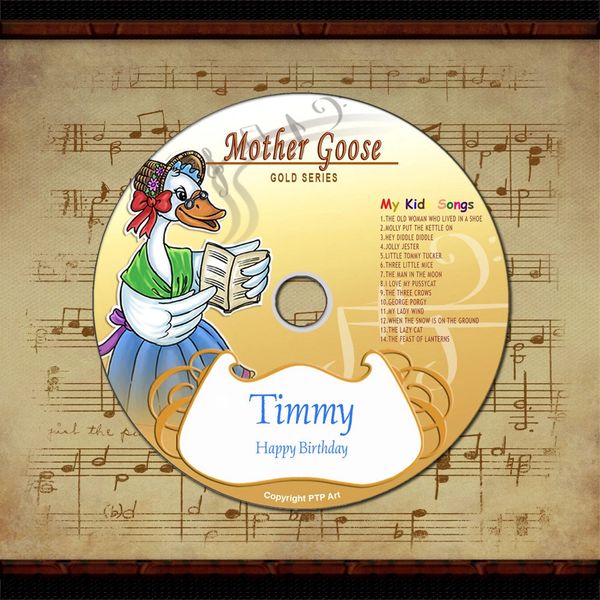 Personalized Children's Songs CD - Mother Goose - Gold Series
Personalized Children's Songs CD - Mother Goose - Gold Series

Imagine your child's delight when they hear their very own name placed at the beginning of each song on their very own personalized music CD!

We have over 2,600 names available to choose from!   See the list of names below to be sure we have your name.

This CD includes 14 Mother Goose Songs, each including a personalized introduction with your child's name.

1. There Was An Old Woman Who Lived In A Shoe
2. Molly Put The Kettle On
3. Hey Diddle, Diddle
4. The Jolly Jester
5. Little Tommy Tucker
6. Three Little Mice
7. The Man In The Moon
8. I Love My Pussycat
9. The Three Crows
10. Georgie, Porgie
11. My Lady Wind
12. When The Snow Is On The Ground
13. The Lazy Cat
14. The Feast Of Lanterns


These CD's are ideal gifts for....Christmas presents, birthdays, baby showers, etc..
This children's music CD is personalized for Timmy.
---
Below is a list of the names we have available for our personalized kids music and stories CDs.  Click on the name to hear it's pronunciation, and enter the name you wish to use as shown (Rey, Rey 2, Hollie, Hollie 2, etc.) when ordering.
Reviews