My Kitchen Prayer 6 x 8 Inch Slate Plaque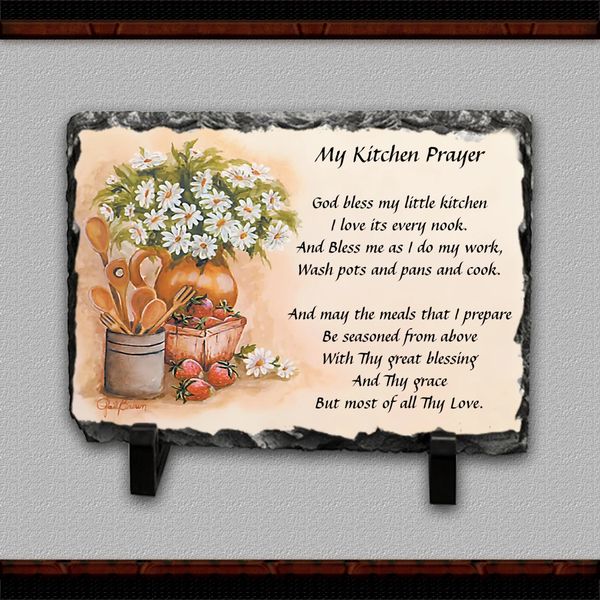 My Kitchen Prayer 6 x 8 Inch Slate Plaque
My Kitchen Prayer 6 x 8 Inch Slate Plaque with Feet
This inspirational poem slate plaque is made using our line of natural photo slate and depicts an image flowers and strawberries with some kitchen utensils. This is an amazing gift for a a housewarming, birthdays, or holidays.
About our slate plaques:
Our photo slate rock plaques are made from polished natural metamorphic rock, with natural edging, producing stunning images using a process called dye sublimation imprinting. Every plaque comes with a nice black display stand (feet), and have natural imperfections that make each plaque unique. These plaques are suitable for memorials, gifts and trophies for garden clubs.
The plaque measures approximately 5.85" x 7.8" x .375" and comes with black plastic "feet". Because they are made from natural slate each piece will have it's own unique look, and the size can vary by up to +/-0.4".
Reviews