Mother's Day Magazine Cover 2" x 3" Fiberglass Reinforced Plastic Keychain with Your Photo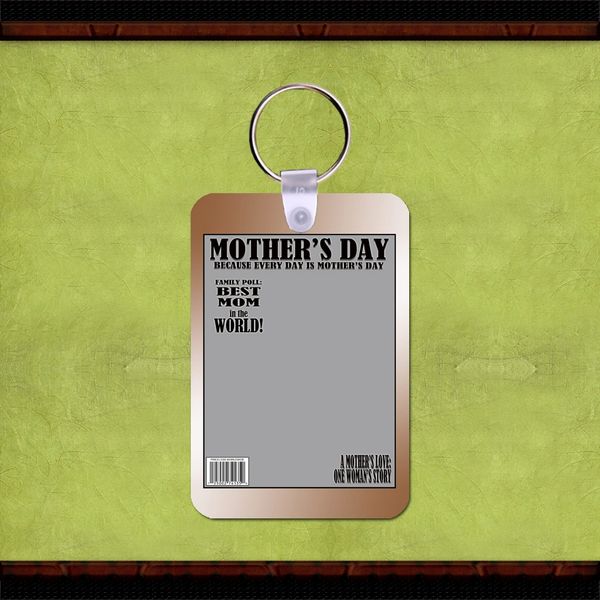 Mother's Day Magazine Cover 2" x 3" Fiberglass Reinforced Plastic Keychain with Your Photo
Mother's Day Magazine Cover 2" x 3" Fiberglass Reinforced Plastic Keychain with Your Photo

These unique photo keychains are constructed from a thick fiberglass reinforced plastic piece with a smooth, glossy finish. It measures 2" by 3" with rounded corners and includes key ring.
Your personalized keychain will be decorated on both sides, or if you want you can add your own text to the reverse side instead. Just send your photo(s) and text for me to create a truly custom / personalized gift for yourself, a family member, a friend, or co-worker.
Once ordered email at customerservice@thoughtfultreasures.gifts with your photo.

Notes about photos:

The photo file(s) you send me should be a high resolution photo, i.e.: 4" x 6", 1200 x 1800 pixels @ 300 dpi, or 5MP or higher setting on your digital camera. If the photo is too small it might not fit into product you choose.
Keep in mind the shape and design of the item you are ordering and choose a photo that will fit into it.
The quality of the photo – if the photo is out of focus, too dark or too bright, not centered, etc. the item you order will come out the same.
Reviews