ShopLacquered Black Wooden Keepsake Box - Personalized Keepsake Box / Jewelry Box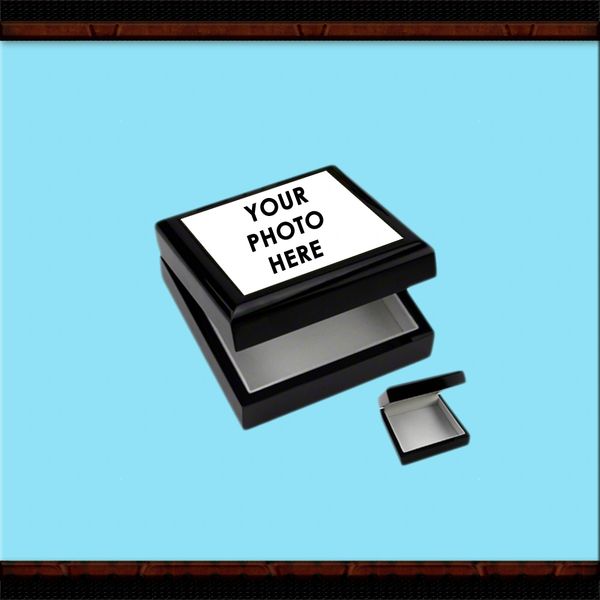 Lacquered Black Wooden Keepsake Box - Personalized Keepsake Box / Jewelry Box
Lacquered Black Wooden Keepsake Box - Personalized Keepsake Box / Jewelry Box

This Premium Lacquered Piano Finish measures approximately 5.8" x 5.8" x 2.25", with hinged lid and white velvet fabric lining. It has a 4" x 4" tile to which we can print your photo, text, or other design.

Please send your photo to customerservice@thoughtfultreasures.gifts after check out.

*Please Note:

The photo you send should be at as high a resolution as possible and should have the same aspect ratio as the product you are ordering (it should fit into the same shape as the product you are ordering).

The file should be a high resolution photo, i.e.: 5" x 7", 1200 x 1800 pixels @ 300 dpi, or 5MP or higher setting on your digital camera.
Reviews