Famous Flying Machines First Name Meaning Mousepad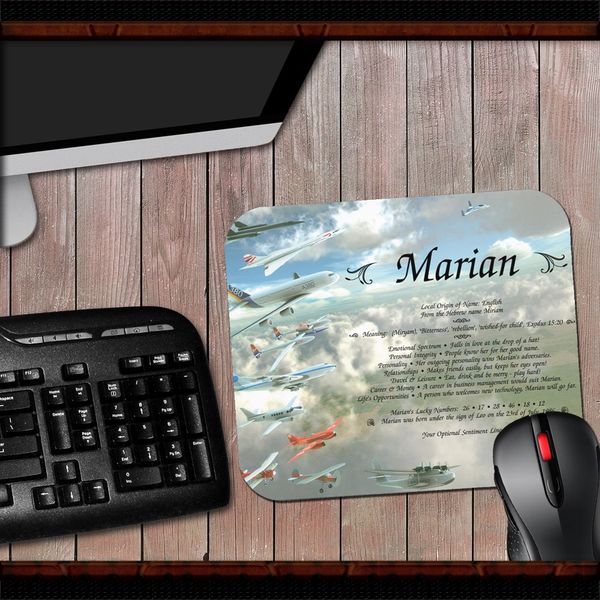 Famous Flying Machines First Name Meaning Mousepad
Famous Flying Machines First Name Meaning Mousepad
Our line of mousepads are a great way of letting your personality shine through at work, home, or at school. Whether you sit at a desk or are on the go, enjoy your time spent at your computer or laptop with a great looking mouse pad! They make a great gifts for yourself, friends, teachers, co-workers - even your boss or secretary!


About our first name meaning prints:
These first name meaning prints can be customized to suit your needs and to reflect the relationship between you and the person you are giving it to. Almost any name can be made from our database of over 250,000 names. All names will have positive meanings and traits. You can request the wording in any of the traits can be changed to your liking, and you can add the recipient's birth-date, lucky numbers with zodiac sign or an inspirational verse. An optional sentiment line can be added to your print for that extra personal touch.
Basic Print:
- Origin
- Meaning
- Personality Traits:
~ Emotional Spectrum
~ Personal Integrity
~ Personality
~ Relationships
~ Travel & Leisure
~ Career & Money
~ Life's Opportunities
Optional:
- Birth date
- Lucky Numbers & Astrology
- Inspirational Verses
- No Lucky Numbers/Astrology/Verses
- Sentiment Line
Reviews