2" x 2-7/8" Translucent Plastic Snap-In Photo Key Chain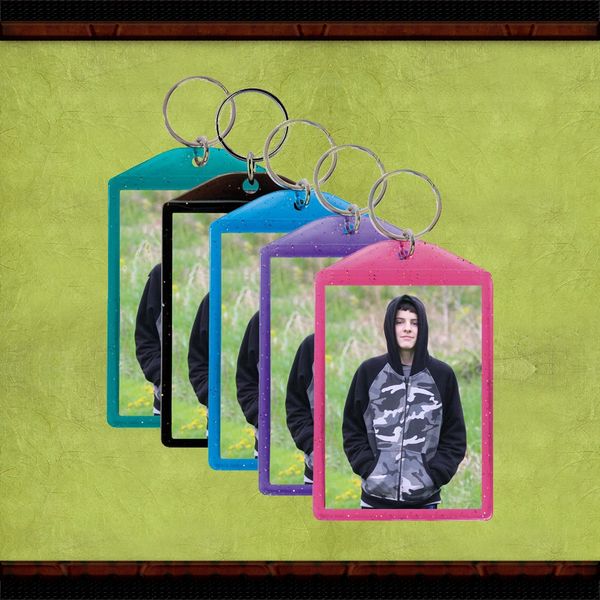 2" x 2-7/8" Translucent Plastic Snap-In Photo Key Chain
Translucent Plastic Sparkle 2 x 2-7/8 Inch Photo Keychain - Add Your Favorite Photo
This photo key chain is made from a thick translucent plastic with a solid back and a clear plastic front with a 2" x 2-7/8" space for your favorite photo.
Available in (B) Black, (H) Hot Pink, (L) Blue, (P) Purple, and (T) Teal.
Notes about photos:
The photo file(s) you send me should be a high resolution photo, i.e.: 4" x 6", 1200 x 1800 pixels @ 300 dpi, or 5MP or higher setting on your digital camera. If the photo is too small it might not fit into product you choose.
Keep in mind the shape and design of the item you are order and choose a photo that will fit into it.
The quality of the photo – if the photo is out of focus, to dark or too bright, not centered, etc. the item you order will come out the same.
Reviews